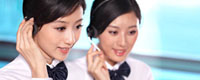 Name: Kite
Tel: +86-188 7342 8624
E-mail: kite@ewwtrade.com
Add: No 588, Lianfeng middle road, Yinzhou District, Ningbo City, Zhejiang province, China.
Skype: a8kite
MSN: kite5218@hotmail.com
whatsapp: +86-18873428624



Buy wholesales is always not a easy job, tedious affairs are always brothering you ven ou hate them.
Are you annoyed can't find the product you want?
Are you confused about the high quoting from supplier?
Are you worried about the products quality?
If you have troubles above, contact with EWW, we would love to handle and clean up all your messes.


EWW Mission for Sourcing:

We focus on t
o be an invaluable part of our customers' supply chain, as a partner to negotiate for best price and very high quality and offer you perfect service.

EWW company h
as cooperation experience with hundreds of factories and familiar with products price in hundreds of
products
. We have professional quanlity control team which provide quality assure for your purchasing. If you are a new seller or have no office in china, Eww would like to provide service by Three steps:

1. No matter how small or large the amount is,EWW would find the most
suitable factory
and give a high regard for your business. We have many successful studies in Sourcing Agent through our abundant resource, handle the hassles of finding a supplier and working with them for you on a commission basis, and you can get the feedback whenever.

2. Most distributor were worried about the quality of products and have to cost much money on the third party inspection. Work with EWW, all the quality and manufacturing issues would to be improved, EWW's QC team would performed strictly quality service within Your standard( if no, use EWW standard)
3. Our focus as a company is simple:

stand at your side, think what your think and

functions as your "eyes and ears" in Asia-based factories and support you with product inspection, factory audit, lab testing and our expertise in controlling the quality of your overseas manufactured goods.